SUBJECT HEADINGS
Classics are organized by the last name of the author. For example, the book Pride and Prejudice by Jane Austen has this heading:

"CLASSICS
AUSTEN
FEATURED
TITLE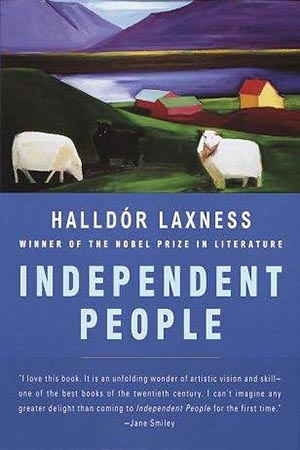 eBooks
Hundreds of classics are available as free eBooks from Project Gutenberg.

Go Here
to find and download classic eBooks in EPUB format. To download Kindle versions, visit the Project Gutenberg site

Here
.
E-Resources
LitFinder
is an online database that contains a wealth of literary works including over 150,000 full-text poems and 800,000+ poetry citations, as well as short stories, speeches, and plays.

Go To LitFinder
now to see what is available. You will need to enter your library card number for access.
DVDs & Audio Books
Browse our DVD collection on the 1st floor for film adaptations of classic novels. Classics may also be available as CD audio books or playaways, located on the 1st floor.

Search Our Catalog
to see what is currently available.
FEATURED TITLE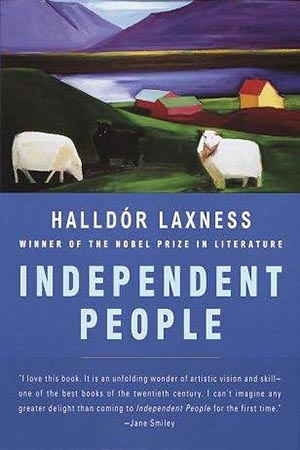 CLASSICS
HALLDOR
Can't find this title on the shelf? It may be checked out. Follow the link below to place a hold.
This magnificent novel--which secured for its author the 1955 Nobel Prize in Literature--is at least available to contemporary American readers. Although it is set in the early twentieth century, it recalls both Iceland's medieval epics and such classics as Sigrid Undset's Kristin Lavransdatter. And if Bjartur of Summerhouses, the book's protagonist, is an ordinary sheep farmer, his flinty determination to achieve independence is genuinely heroic and, at the same time, terrifying and bleakly comic.