SUBJECT HEADINGS
Books in the GRAPHICS section are arranged alphabetically by the main character/series (Batman, Superman, etc.) or by the first significant word of the title. There is one sub-category, NOVEL, which contains all graphic novels. A graphic novel about Wonder Woman would have this heading:



GRAPHICS
NOVEL
WONDER


A comic book about Batman would have this heading:



GRAPHICS
BATMAN


NOVEL is not used for comic books and other illustrated books not considered to be graphic novels.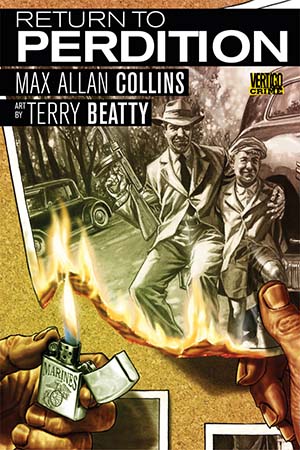 FEATURED
TITLE
DVDs
The characters, superheroes, and stories of graphic novels are also the basis of many films. Some of these films can be found in our DVD collection on the 1st floor.

Search The Catalog
to see what is available.
Childrens
Graphic books intended for children can be found in Kid's Place on the 1st floor.

Search The Catalog
to see if what you are looking for is available elsewhere in the library.
FEATURED TITLE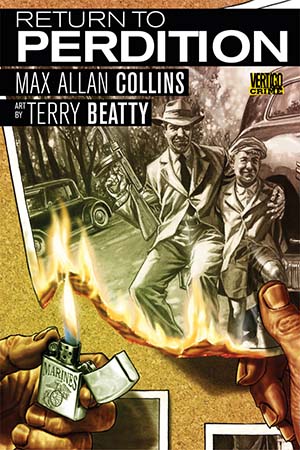 GRAPHICS
NOVEL
RETURN
Can't find this title on the shelf? It may be checked out. Follow the link below to place a hold.
The setting is America in the early 1970s, and our third generation hero, Michael Satariano, Jr. is a Vietnam vet recently returned to the States. He doesn't know that his father's real name was Michael O'Sullivan, and is unaware of the conflict between his dad, his grandfather and John Looney – the criminal godfather of Rock Island, Illinois. But when he's recruited by the mob as a hitman, he's going to learn the hard way that you can never outrun (or outgun) your past.