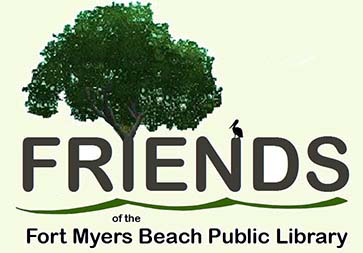 Hello and welcome to the Friends of the Fort Myers Beach Public Library! The purpose of the Friends of the Fort Myers Beach Library (a 501(c) 3 non profit organization) is to enhance and expand the library's services through volunteerism and financial support.

Members receive the quarterly Friends Newsletter, Among Friends, by mail.

The Board of Directors meets each quarter and an annual membership meeting is held each January. To see the April 26, 2021 Annual Meeting Agenda, click here. To see the Annual Meeting Minutes for January 27, 2020, click here.

Monthly Drawings January, February and March:
There is a new Incentive for any new memberships or for those renewing their membership during the months of January, February and March of 2021. On the last day of the month, the Friends Board will include those names in a drawing for a $50.00 dollars gift card to a local restaurant. January will be for any Doc Ford's restaurant, February will be for Matanzas on the Bay and for March we chose Shuckers and the Cottage. Winners of the monthly drawing will be notified at the end of each month. See below for a list of membership dues.

The winner of Doc Fords gift card for the month of January was Jeanne Shaw!

The winner of the Matanzas on the Bay prize for the month of February was Mary-Ann Tirone Smith!

The winner of the $50 restaurant gift card this month is Friends member, Carol Dallas! She will enjoy a great dinner and beautiful view at Shuckers or the Cottage restaurant on Fort Myers Beach!

Thanks to all our Friends that renewed their membership or joined us as a new member. your support of our library is greatly appreciated!

Annual membership dues are:
$15 per person
$25 for a family/dual membership
$40 for a business/organization
$75 for an individual desiring Sponsor status
$125 for an individual desiring Patron status
$250 for an individual Lifetime membership.

Membership makes a great gift. Please ask at the staff workstation for a membership application or get application here.
Friends Board of Directors
President, Betty Simpson
Vice President, Paula Smith
Secretary, Jessica Hernstadt
Treasurer, Sandra Walker
Director, Judy FitzSimons
Director, Marge Bejune
Director, Carol Dallas
Director, Eric Olson
Director, Kelly Smith
Director, Lori Wolfe
Bookstore Manager, Jan Fleming
Membership Chairs, Paula Smith and Kelly Smith
Friends-Sponsored Books for Sale: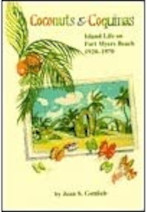 Coconuts & Coquinas: Island Life on Fort Myers Beach, 1920-1970, by Dr. Jean S. Gottlieb - Hardcover, $14.00 per copy.
The Friends Cookbook, a collection of favorites from beach residents and local eateries, $15.00 per copy.