Resident Cards
A library card is available free to permanent residents and/or owners of real estate in Lee County. As evidence of residency or ownership status, present one of the following current documents in your name:
Valid Florida driver's license or Florida ID card with an address in Lee County.
Lee County voter registration card.
Lee County property appraiser tax bill with library tax listed and with personal name(s) of those applying (not a business name).
Declaration of domicile with Lee County address.
Annual lease for residence in Lee County.
If document presented is not a driver's license or Florida ID, then picture ID is to accompany voter card, tax bill, declaration or annual lease. Picture ID is also to be shown when tax bill from LCPA is accessed online.
The resident card is good for three years, at which time it may be renewed.
Visitor Cards
Visitors and short-term residents are invited to get a 6 month library card with full privileges for a non-refundable $10.00. Cost has been kept low to facilitate reading and use of library resources. Picture ID is to accompany application.
Juvenile Cards
Beginning at age five (5), a child whose parent or legal guardian presents one of the documents listed under getting a library card is eligible for a free library card. A non-resident parent or guardian may register his or her child for a visitor or short-term library card upon payment of the non-refundable $10.00 for each 6 months.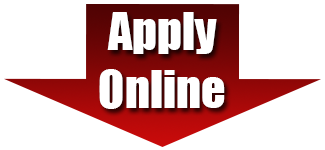 Apply for a Library Card Online
Complete and submit the online form. All fields marked with an asterisk (*) are required.
Bring your picture ID and any required supporting documentation (per the requirements stated on this page) to the library within 7 days to obtain your card.
To facilitate faster processing when you arrive, please copy down the temporary bar code number provided to you after you complete the form.
If you are applying for a visitor or short-term card, bring a payment of $10.00 by cash or check payable to Fort Myers Beach Library.
NOTE: You will not receive borrowing privileges until you visit the library and obtain your card.
After clicking the submit button, visit the library to obtain your new card.