Friends of the Library Bookstore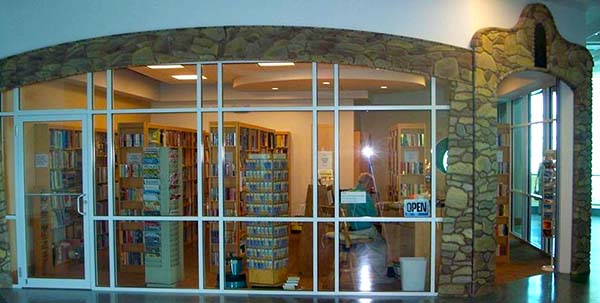 The Friends of the Library Bookstore is located in the Library on the third floor. The phone number is (239) 233-8447. Hours of operation are:
Monday - Friday: 10:00 a.m. - 2:00 p.m. and Saturday 10:00 a.m. - 1:00 p.m.
Staffed entirely by volunteers, all proceeds from the sale of books and other items go to support the library, making the bookstore the Friends' largest fund-raising effort.
Donations of used, saleable books, magazines, audios, and DVDs are greatly appreciated and can be dropped off at the library (first floor staff assistance station) during normal business hours. New items for sale include books by local authors, book bags, note cards, and postcards as well as fundraising items sponsored by the Friends:
Canvas book bag decorated with an image of the library - $8.50
Fort Myers Beach Public Library's Library Cookbook - $15.00 per copy.